Physician Mortgage Loan Programs Pros and Cons: A Real Estate Finance Guide for Medical Professionals
Posted by Tara Hartwig on Thursday, May 25, 2023 at 8:00 AM
By Tara Hartwig / May 25, 2023
Comment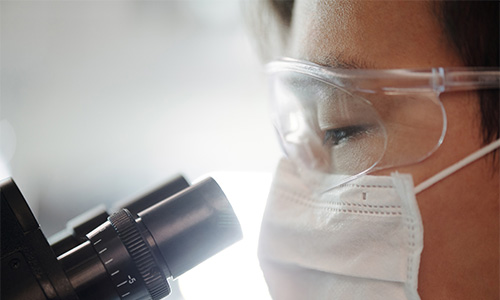 What is a Physician's Loan and Who Qualifies?
The Physician Mortgage Loan Program is a specialized lending option designed exclusively for physicians, including doctors, dentists, and veterinarians. Unlike traditional mortgage loans, this program takes into account the unique financial circumstances typically faced by medical professionals, such as high student loan debt and delayed income growth due to extended education and residency programs.
With a particular focus on important elements like physician loan interest rates and their effect on real estate investments, we will examine the advantages and disadvantages of physician mortgage loan programs in this article.
Physician Mortgage Loan Programs' Benefits
1. Obtainable Financing for Doctors
Programs for physician mortgage loans provide affordable financing solutions that are tailored to the special requirements of medical professionals. These programs often have more flexible standards, enabling doctors to obtain mortgages with little or no down payment. This benefit is especially helpful for doctors who may have large student loan debts or little money as a result of their extensive training and residency.
2. Competitive Interest Rates for Medical Loans
Programs for physician mortgage loans frequently offer competitive interest rates that are designed just for medical professionals. Physicians can save money over the course of the loan because these rates may be lower than those on standard mortgage loans. Lower interest rates not only result in lower monthly mortgage payments, but they also increase the appeal of real estate investments for physicians and their potential for profit.
3. Debt-to-income ratio pliability
Compared to their salaries, medical professionals frequently have substantial student loan debt. Programs for physician mortgage loans are aware of this financial strain and provide more latitude in determining the debt-to-income ratio. This flexibility enables doctors to keep affordable monthly payments while being eligible for greater loan amounts. It gives doctors the required room to engage in real estate without jeopardizing their financial security.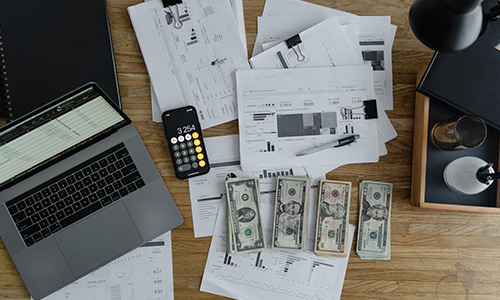 3. Abstaining from PMI (private mortgage insurance)
If the down payment for a traditional mortgage loan is less than 20% of the cost of the home, the borrower will often be required to pay for private mortgage insurance. The requirement for PMI is, however, frequently waived by physician mortgage loan programs, sparing doctors from the extra expense and lowering their monthly mortgage payments. The purchasing power and cash flow of physicians can both be greatly improved by this exemption, opening up new investment opportunities. The cost of PMI varies depending on your lender and your loan details. In general, you'll pay between $30 and $70 per month for every $100,000 borrowed
Physician Mortgage Loan Programs' Drawbacks
1. Possible Rise in Interest Rates
Although physician mortgage loan programs typically offer competitive interest rates, it's important to assess and compare these rates with those of other accessible lending options. In some situations, doctors might be able to get traditional mortgage loans at better interest rates or conditions, particularly if they have a higher down payment or a stellar credit history. Physicians should do extensive research on and weigh all of their financing possibilities before deciding on a particular mortgage program.
2. Limited Options for Lenders
Physician mortgage loan programs are specialized lending options, thus not all lenders might offer them generally. Because of this restricted selection, doctors may have fewer options while looking for the best loan terms and conditions. To make sure they can access the best mortgage choices, doctors must investigate and compare various lenders who specialize in physician mortgage loans.
3. Possibility of Higher Loan Amounts
Depending on their anticipated future income, physician mortgage loan programs frequently allow doctors to borrow bigger loan amounts. While this could be advantageous for investing in real estate or buying the home of your dreams, doctors should carefully consider their financial condition. Higher monthly mortgage payments and increased long-term financial commitments could result from taking out larger loans. The related mortgage payment should be manageable for doctors, and they should think about their overall financial priorities and ambitions.
Conclusion
Doctors looking to enter the real estate market have access to financing, attractive physician loan interest rates, flexibility with debt-to-income ratios, and exemption from private mortgage insurance thanks to physician mortgage loan programs. These benefits may enable medical professionals to buy a home and engage in successful real estate investing. However, it's crucial to take into account possible
Ready to talk to a local Physician Loan Expert?